OFA GS-84126G46M-VPI, GS-EL25551M46-VPI
Rocky is a dark black and red sable, with an awesome temperament.
He's extremely ball driven and loves to play. While Ella was my original running partner,
she gets bored with it after a couple of miles. Whereas Rocky is just warming up after a couple of miles!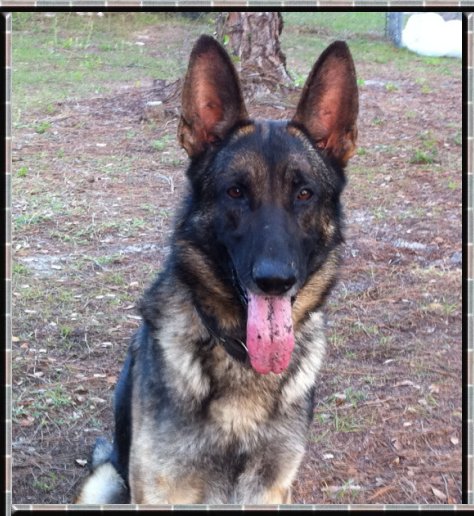 Rocky taking a break from playing ball, note the dirty tongue :-)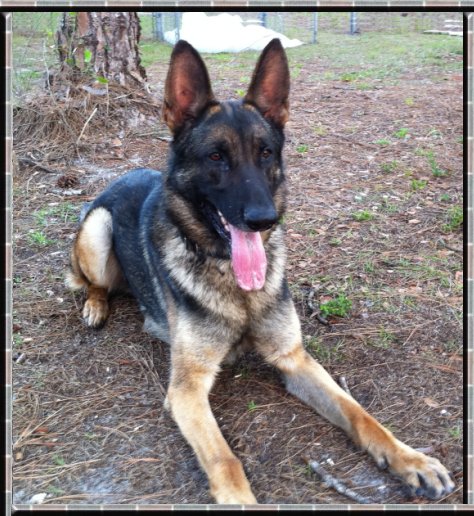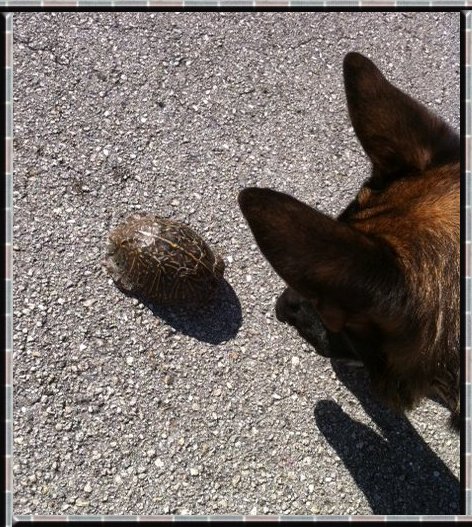 We encountered this turtle on one of our walks, no he didn't try to kill or eat it,
he was very curious about it, and the turtle naturally retreated into his shell.