OFA GS-75763F24F-PI, GS-EL20098F24-PI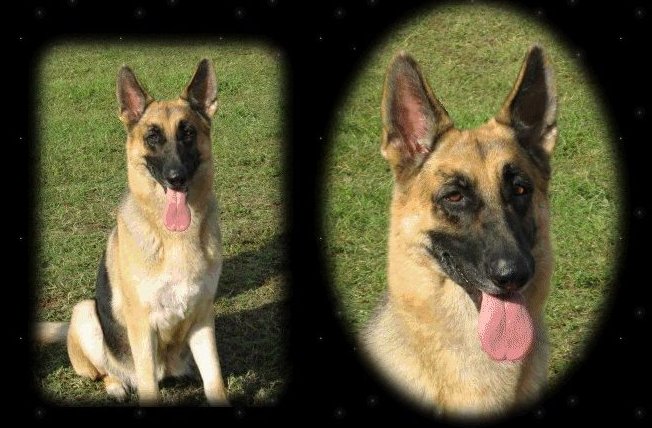 E-mail or call 239-848-6696 for more information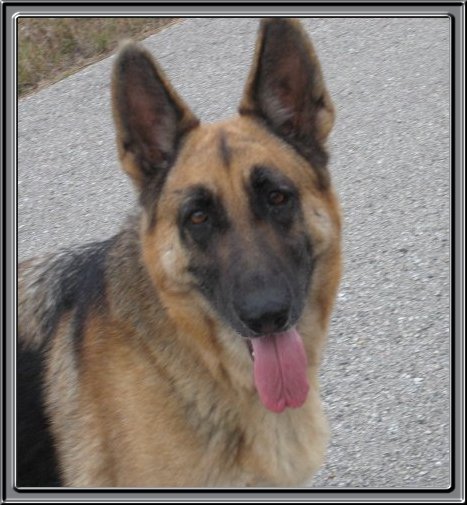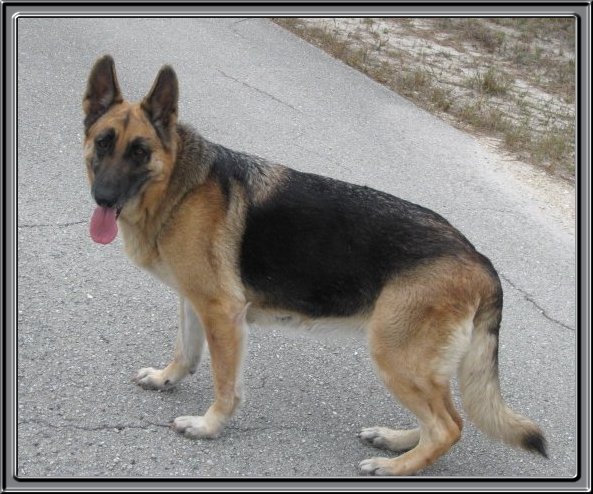 Ella is a outstanding show prospect, totally finishable, she has beautiful breed type, short coupled with a plushy coat,
excellent substance, gorgeous head and expression and a very good outreaching sidegait.
Her temperament is impeccable and she has a super attitude with a very outgoing and friendly personality.
Ella's first and only time in the show ring she was BEST PUPPY at the FMGSDC Specialty show, fall 2005.
Although she could be shown and probably finish her Ch. time constraints along with the fact Ella wasn't fond of the ring forced us to abandon that idea.

See Ella's pedigree at the bottom of this page.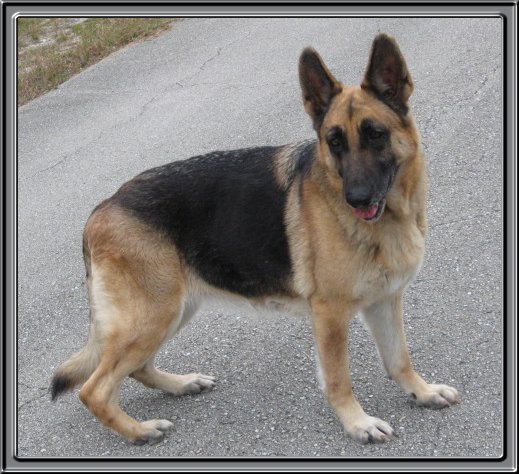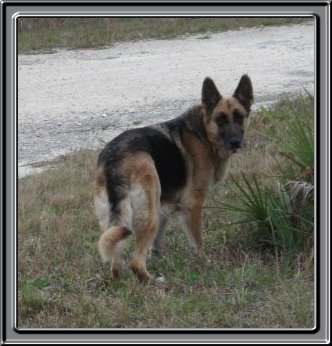 Home ~ About Creekvue ~ Our Dogs
Puppies ~ Photo Gallery ~ Poems ~ GSD Links

All Images & Graphics property of Creekvue
copyright Vontan 2000-2013