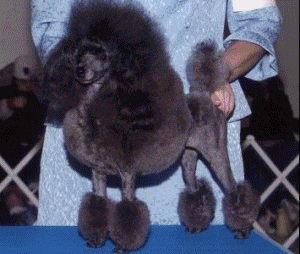 Located in Alva, Florida, we selectively breed AKC Toy Poodles only. Starting in 1985 with German Shepherd dogs we have gradually moved to breed Toy Poodles exclusively. We have bred many beautiful dogs with Championship and Obedience titles. Our German Shepherd page remains as a tribute to the many wonderful dogs we owned and bred over the years.

Concentrating on our Toy Poodles all of our dogs are fully health tested and cleared for genetic defects before being bred. Our Poodles are all DNA Optigen tested clear of the gene for PRA, all eyes are CERF and Patellas OFA.
We breed to the AKC standard focusing on correct breed type, health and temperament a dog that you can be proud to have as a family member.

On occasion we have puppies and young adults available.

As of August 2015, we have no puppies or young adults available. We may be having a litter soon, Sept-Oct 2015, call 239-848-6696 and I'd be happy to talk Poodle with you.
Click on the Toy Poodle link below for more information about Creekvue, to see some our wonderful dogs and their pedigrees and our link page has many helpful links for puppy owners, enjoy your visit!.